Malcolm Battersby was given the nickname 'BAT' when he worked at a Studio complex in London with the likes of Thin Lizzy, Robert Plant, and Gary Moore. At that time BAT was trading hours spent cleaning the studios for time in the recording and rehearsal studios with his band.
Originally from a small farming village in North East England and touring the working mens club circuit with cover bands, BAT moved to London to become an original music musician and learn the business the hard way. Sessions with 'Tubular Bells 'producer Tom Newman and 'Motorhead' producer Guy Bidmead lead Bat on to live gigs in and around London with a host of top musicians: Dolphin Taylor (Spear of Destiny), Ray Majors (ex Mott the Hoople), Paul Vigrass (The War of the Worlds), and many others.
After the successful release of solo single 'Angel', which received radio play on the UK's Radio 1 station, BAT set sail for gigs in Japan with a three piece band, where he found out how important it is signing contracts before leaving home.        
Getting back to London he received a call from a friend working for The Sultan of Brunei asking him to fly out to Borneo and sort out some guitars for a new private collection. This ended up with him staying and playing session guitar for three TV special albums being recorded for the royal family in custom made high end SSL recording studios.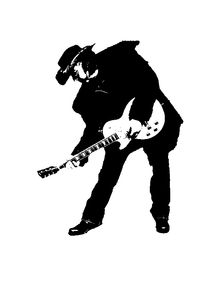 Finally getting back on his feet and re-stocking his equipment, BAT decided to make a clean start and head for a country where rock was still raw: Australia. Working in Melbourne and his new home state of Tasmania, BAT discovered that his new style of instrumental rock music fitted perfectly with lyrical songs and his need to let rip on the guitar every once in a while. BAT to date has written, played all instruments (except drums and sax), and produced five CD's of deeply moving moods and grooves fronted by his natural guitar playing. BAT is looking forward to inspiring and uplifting people worldwide through his music.
Live, the BAT Band consisted of Cam Herbert on drums, Baily May on Sax, Stormy on session bass, and Phil Dearing on keys.
'My music is not screaming angst yet it's got natural power.' Categorised in the progressive rock genre by radio stations in the USA who are playing BAT, the music remains a  true mode of reflection for those who need to look away from the madness and see a different perspective.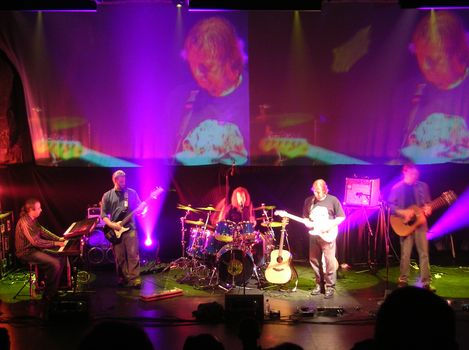 Be inspired. BAT: music for your imagination.
Since writing his SOLO releases with distribution on CD Baby BAT went back to his roots of Hard Rock and so JAX and the WAYWARD was born and is his current LIVE outfit featuring the explosive vocals of JACQUI [JAX] SMIALEK. www.jaxandthewayward.com
Like & share BAT on Facebook
BAT: music for your imagination
Previous events
2 day festival on King Island , Australia
ABLAZE Return from Europe
FALLS FESTIVAL, MARION BAY, TASMANIA
Three day music and Art Festival